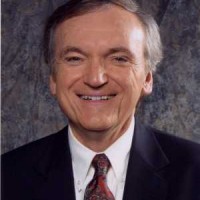 MONEY TALK with Bob Brinker
Sundays 3:00pm-6:00pm
Bob Brinker puts his money where his mouth is. When he's not answering questions on personal finance during his program "Money Talk," heard Saturday and Sunday from 3PM-6PM on AM 1230 The Talker, Bob manages a 175 million dollar portfolio for a private investment firm as Managing Director.
In addition to his portfolio management and national investment program which is heard on ABC Radio Networks, Bob is the editor and publisher of "Bob Brinker's Marketimer", an investment newsletter.